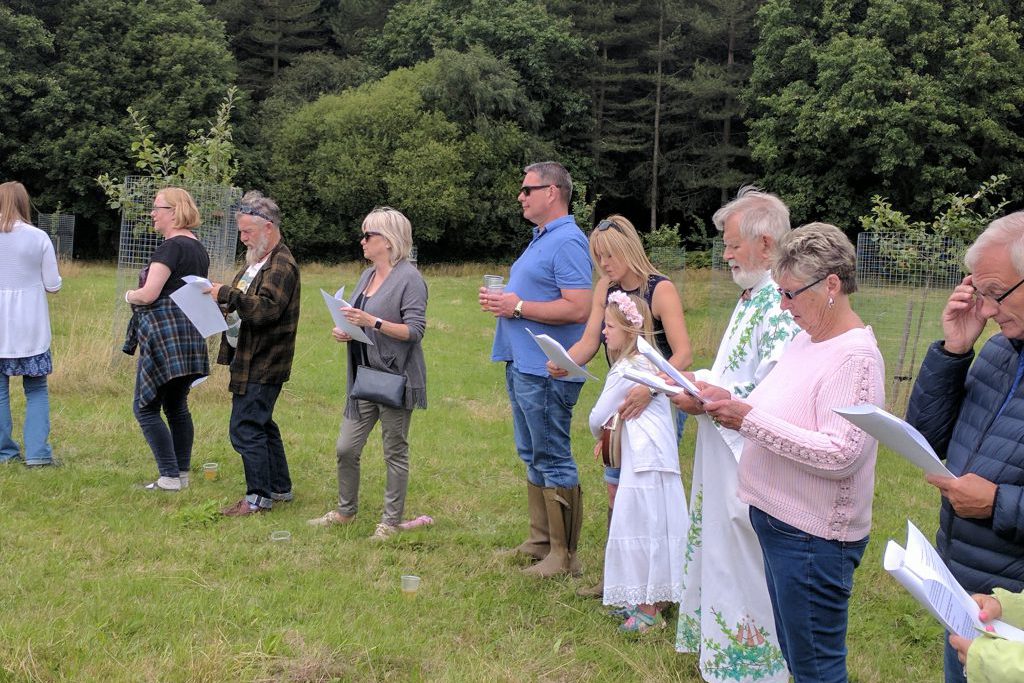 The Cornovii Druid grove, founded in 2001 is a grove of the Order of Bards, Ovates and Druids and holds gatherings in Worcestershire, UK. If you would like to join us for one of our Wheel of the Year ceremonies then please contact us from this site.
The ancient Cornovii held lands abutting the Dubounii at modern day Strensham  right up through Malvern, and up to Wroxeter which was their seat of power till the Romans came, albeit they did share for quite a while…
Wroxeter and the Cornovii is where Tolkein took the famous line
"Where now the horse and the rider? Where are the folk and the givers of Gold, where is the hand on the Harpstring ..'
This is the famous heart-wrenching poem called "The Wanderer" which Professor Ronald Hutton had me ,as the later day Chief, read out for him standing at Wroxeter.
WHERE NOW THE HORSE AND THE RIDER? 
WHERE ARE THE FOLK, AND THE GIVERS OF GOLD? 
WHERE IS THE HAND ON THE HARPSTRING, 
AND THE RED FIRE GLOWING? 
I MOURN THE GLEAMING CUPS, THE HELMS AND THE HAUBERKS, THE GLORY OF THE PRINCE. NOW THAT TIME HAS PASSED AWAY, DARKENED BENEATH NIGHT'S SHADOW AS IF IT HAD NEVER BEEN. WHERE THE LOVED PEOPLE WERE, IS NOW A WALL 
OF WONDROUS HEIGHT, CARVED WITH SERPENT FORMS. 
THE SAVAGE ASH-SPEARS, A YID FOR SLAUGHTER 
HAVE CLAIMED ALL THE WARRIORS – FATE IS MIGHTY. 
THEY HAVE PASSED LIKE THE RAIN ON THE MOUNTAIN, 
LIKE THE WIND IN THE :MEADOW. 
WINTER HOWLS, THEN  DARKNESS DRAWS ON; 
THE DAY HAS GONE DOWN IN THE WEST, 
BEHIND THE HILLS INTO SHADOW. 
NOTHING IS EASY IN THE KINGDOM OF EARTH, 
THE WORLD BENEATH THE HEAVENS IS IN THE HANDS OF FATE. 
HERE MAN IS PASSING, HERE MAID IS PASSING, 
HERE LIFE IS PASSING, HERE LOVE IS PASSING; 
ALL THE FACE OF THE EARTH STANDS EMPTY.